Boost your marketing activities and grow to return customers with the Pobuca platform.
Map your customers' journey, engage with them in all sales and marketing channels, reward loyalty, and predict future buying behaviors based on deep insights. Pobuca automates the boring stuff, leaving creativity as your task.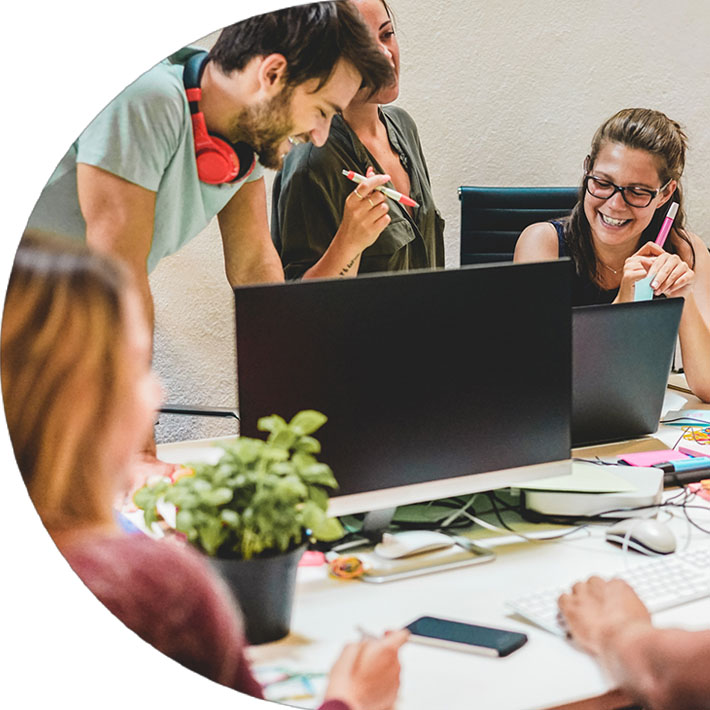 Identify customers' interactions and behavior across all touchpoints, providing an omnichannel and personalized customer experience.
Align internal communication, facilitate and automate tasks, and improve collaboration between the departments of your company.
Map the buyer's interaction during his journey, create automated customer journeys with optimized content, segmentation, delivery method, and time.
Build awareness, a strong audience, and establish your brand's digital footprint across channels and create a consistent brand image.
Access valuable data via secure and GDPR-compliant processes, understand your customers' behavior, and explain market needs.
Create unique and long-term customer relationships by using a 1:1 marketing approach with our tailor-made campaign management solutions.
Leverage AI technology to upgrade your services and offer a better and innovative customer experience via digital touchpoints: web, mobile, bot.
Build customer loyalty in a platform that develops and grows returning customers. Invest in your customers, reward them, and predict future behaviors.
Map the overall website journey experience and track it across all devices, optimize the flow and content to increase customer engagement.
Save time, boost the team's productivity easily and simply, create, communicate, collaborate, and get great work done just in one place.
Get valuable insights, predict behaviors, make better business decisions, increase revenue, and drive your business to grow with BI.
Collect customers' info, track their activity, contact them across different touchpoints at the right moment with the right content.
Start referral campaigns and reward satisfied customers that are more likely to recommend your brand to their network.
Design and launch multichannel marketing campaigns, nurture sales-ready leads, and align your sales and marketing teams.
Sales & marketing
alignment
Share one source of information for contacts, leads, and customers to deliver consistent results across the buyer's journey.
Monitor multiple marketing channels and gain insights, build custom dashboards to analyze performance, improve social engagement and conduct online surveys.
Respond to trends faster with social and web insights and decode the customer conversations that help you gain more fans and build brand loyalty.
Customer engagement Loyalty programs increase customer engagement through smart and seamless customer journeys, exclusive offers and 360° communication.
Respond to trends faster with social and web insights and decode the customer conversations that help you win fans and build brand loyalty.
Offer a flawless customer experience, reward your loyal customers with exclusive gifts and services, and increase customer retention.
What our customers say about us.