Boost your team's productivity and collaboration with user-friendly and easily integrated with your existing systems AI tools that automate repetitive tasks and facilitate even more your employees' daily tasks.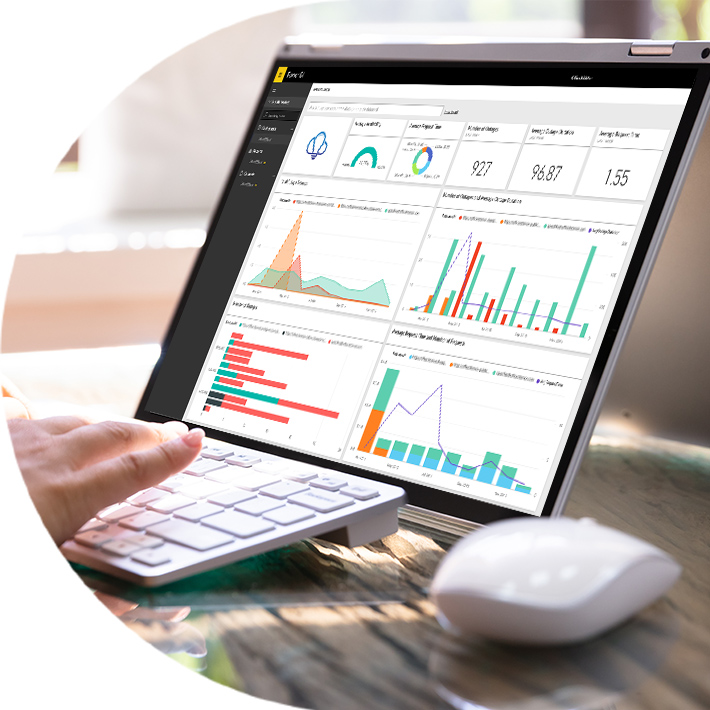 Stop wasting too much time on recurring and repetitive tasks.
Discover easily integrated tools with your existing systems (ERP, e-commerce, etc.).
Find the right and user-friendly collaboration tools to boost your team's performance.
Track your organization's tools and processes, perform system audits, turn data into insights, and boost the company's revenue.
Access product catalogs, purchases, orders, prices, discount policies, out of stock notifications, promotional products, and recommendations.
Create, communicate, collaborate, and get great work done just in one place to save time and boost your team's productivity easily and simply.
Get insights, predict behaviors, take better business decisions, and drive your business growth with BI as your partner.
Update your end-to-end customer profiles automatically based on their offline and online transactions.
Streamline your processes with intelligent automation of routine tasks, free up more time for your employees.
Communicate properly and on time with your customers via unified solutions and data across Pobuca, LinkedIn, and Microsoft 365.
Store sales knowledge about your business and customers in the Pobuca platform, train new sellers, and ask them to follow the process flows.
What our customers say about us.