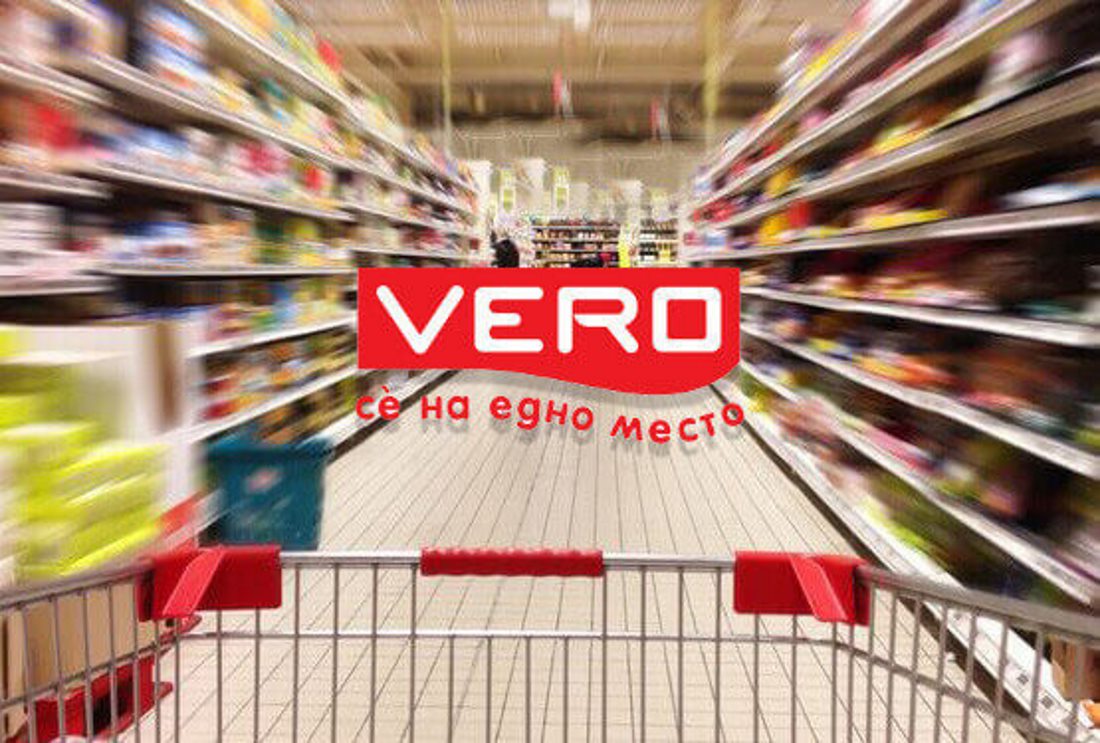 "An omnichannel approach, introducing, not only a traditional card, but also a mobile app and a microsite".
Profile
Vero SA is a leading chain of supermarkets, with major presence in the Balkan region. Its operations now take place in FYROM and Serbia. Vero SA has been present on this market since 1997, by opening its first supermarket in Skopje. Vero's sales network in FYROM is constituted by 10 point of sales, a labor force of 800+ employees. The Vero supermarkets offer a range of over 35.000 products, most of which come from the domestic market.
Customer Needs
To face the increasing competition, reduction of margins and optimization of loyalty programs, the Vero Marketing dept. contacted Pobuca-Sieben in order to find an innovative solution. The purpose was to design a new communication and promotional channel for all their customers able to maximize the use of segmented discount coupons, able to increase shopper sales thanks to the higher use of segmented promotions, and able to involve brand manufacturers to grow sales of their own portfolio, in addition to generate new income to finance this new channel. The goals set were:
Digital Marketing Plan for 1:1 communication
Win greater share of wallet – encourage more sales
New customer acquisition & keep current customers from deflecting
Provide insights into customer behavior and preferences
Build a single profile that gathers information from any channel or device
Solution
The solution we developed to face such a challenge was an omnichannel approach, introducing, not only a traditional card, but also a mobile app and a microsite. The segmentation strategy of promotions was determined between the Vero Marketing dept. and Pobuca-Sieben, introducing new criteria to help improving the suitability of discounts. Vero has recognized the value of the insight it would be getting in to its customers' behaviors and now receives detailed data though the Pobuca Loyalty Platform, developed by Pobuca-Sieben. The brand,
is now able to break its customers down into segments and thus target its sales efforts and loyalty awards accordingly.
Launch Email / SMS campaigns – Pobuca Loyalty Campaigns
Various marketing campaigns were planned to compliment the launch of the loyalty program and attract customers' attention to register. Following the launch, various campaigns and marketing automations (such as welcome, birthday coupons, points reminder etc) via emails, sms or push notifications were designed to follow customers' journeys every step of their way.
Loyalty Management – Pobuca Loyalty Connectivity
All data generated through this scheme (demographic data, transactions, points earned, redemptions etc) are recorded in the Pobuca Loyalty Platform. A connection with ERP system was also mandatory. Vero is now able to interrogate and analyze the data, manage customer lists, build its own campaigns, and report the entire process.
Pobuca Loyalty – Microsite – Mobile App – Loyalty App – Consulting Services
With the help of Pobuca-Sieben 's Marketing Consultants, Vero realized the importance of knowing and understanding its customers, and understood the supreme need for adopting the right customer approach. To pioneer the omnichannel approach required, Pobuca Loyalty Platform and a CRM strategy were the fundamental components. Additionally, a loyalty microsite and a mobile app were developed. Based on these premises, manufacturers could choose the products, discounts and desired segmentation. An active participation of manufacturers that allowed to achieve a return on the channel and generate additional income according to total number of visualized coupons.
Benefits
From all the aspects involved in the success of the new channel, there were specifically four that would deserve a special mention:
Use of mobile app
Offers, variety and quantity:
Each month more than 150 promotions are gathered from the most important local and international mass consumption manufacturers. Their offers are being complemented with the use of bonus points. The fact of having a high number of category promotions of different products is increasing the possibility of customers finding the loyalty offers more attractive.
Discounts:
Manufacturers are hardly committed with aggressive discounts between 10% and 20%, even higher in some cases reaching 50%. This fact raised the attractiveness of offers and the possibility of customers accumulating more points and gaining discounts within the first 2 visits.
Segmentation:
The options to draft the segmentation were easy to understand by manufacturers and ensured the assigned product was relevant for the shopper, either because they bought it or because they bought a product belonging to the same category.