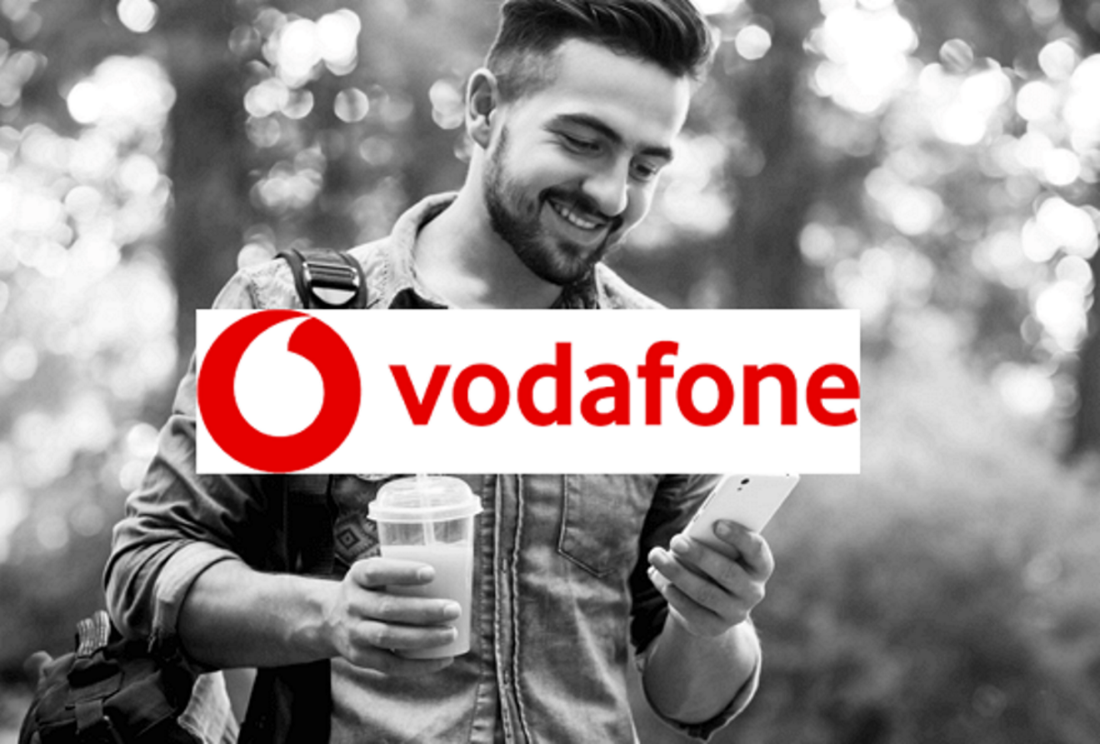 It reliably supports the daily needs of consumers and businesses and actively contributes to the economic and social development in Greece.
VodafoneGreece is a member of Vodafone Group, one of the world's leaders in telecommunications and acts as a catalyst in the market.
With a unique expertise and a talented workforce, Vodafone invests in the most modern digital infrastructure.
It reliably supports the daily needs of consumers and businesses and actively contributes to the economic and social development in Greece. Undeniably, Vodafone takes the Greek market a step further and has been contributing to innovation for 26 years.
Executive Summary
Vodafone Contacts List is a new service, developed by Vodafone Greece and Pobuca, where businesses can now have a common contacts directory which each employee can access at any time, through a simple and easy-to-use interface.
With Vodafone Contacts List, businesses can have:
• better collaboration and increased productivity
• access to the common directory (through web or mobile app) whether there is Internet
connection or not
• Secure environment
Challenges that led to partnership
In business communication, there are currently 2 productivity challenges which need to be addressed, in order to maintain and increase customer loyalty:
1) The client needs to find the business contact information easily
2) The client needs a stable communication channel
The first challenge can be solved by Pobuca, since it provides a contact management application, while the second one can be solved by Vodafone Greece as a provider of telecommunications services. Both Vodafone and Pobuca aim to improve and facilitate business communication of their clients. Thus, thanks to Vodafone Contacts List, Vodafone Greece provides a combination of Vodafone and Pobuca business offer which solves the two main challenges in business communication, repositions its place in the market as a Telco solving different kinds of telecommunication problems and adds innovative products to its portfolio.
Solution Description – what we did
As already mentioned, to realize this partnership, Pobuca created the Vodafone Contacts List app which is a Vodafone edition of Pobuca application. Specifically, the implementation included:
– The creation of a website for Vodafone Contacts List
– Special customizations for branding Pobuca web and mobile apps in order for them to have the
Vodafone 'look and feel' (logo, colors etc.)
– Replacement of Pobuca automated app messages with Vodafone-branded automated app messages – Vodafone Contacts List integration with Vodafone's Greece internal systems
Both companies strongly believe in the value of their partnership and do their best to offer an application of high quality standards that will continuously evolve through their ongoing collaboration and solidarity.
Vodafone Greece agreed to offer the Pro Plan of Pobuca – Vodafone Contacts List – to its clients in a revenue share model as a reseller, while Pobuca remained the touchstone of the offered product. It is noteworthy that Vodafone Contacts List is a solution that Vodafone sales force can easily sell, since no implementation services are needed and it's a plug 'n play solution with an easy-to-use interface. Finally, it is worth mentioning that the application was sustainably and seamlessly adopted by Vodafone Greece company itself helping its employees in their daily business communication and building real trust between the two companies.
Results
Through the promotion of Vodafone Contacts List, Vodafone Greece:
1) has increased its sales and added a new revenue stream by:
– Selling Vodafone Contacts List licenses (Core & Upgrades)
– Raising ARPU: higher usage of smartphones vs. desktop solutions
– Reaching employees of its clients who are not yet in Vodafone network
2) has gained more customer satisfaction and loyalty:
its clients feel closer to Vodafone brand for achieving higher employees' productivity. This indirectly leads to a more efficient client communication.
3) has differentiated itself from its local competitors