Trust Pobuca,
skyrocket your business
Imagine misplacing customer contact information, only to learn that your delay resulted in losing your client to a competitor. Or, picture your top two salespeople pursuing the same prospect, resulting in an annoyed potential customer and some unfriendly, in-house competition. Without a centralized and automated CRM system, your people can lose track of customer interactions and miss business opportunities.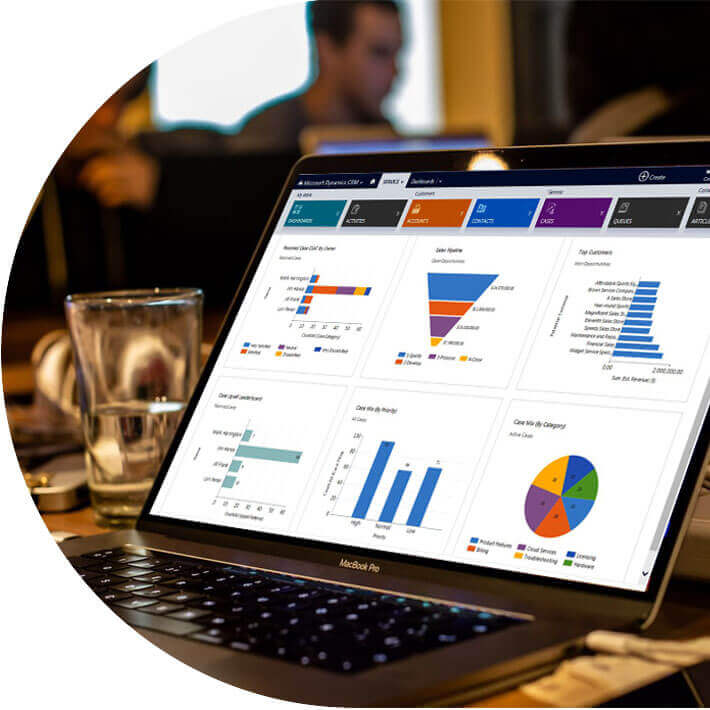 Microsoft Dynamics 365 is a cloud-based business application platform that combines components of customer relationship management (CRM), along with productivity applications and artificial intelligence tools.
In the modern business world, where almost 40% of the CRM projects fail, Pobuca's biggest challenge is not to surpass its competitors but deliver successful outcomes based on 3 key principles:
For 20 consecutive years, our skillful workforce has been endeavoring to contribute to your business growth and sustainability.
We make the utmost effort to help our clients achieve maximum results in minimum time.
Using fresh technologies and leveraging AI, our dedicated agile teams meet your expectations for growth and support you every step of the way.
The world's smartest companies trust Pobuca for Microsoft Dynamics 365 implementation and consulting.
Building strategic partnerships puts you on the fast track to sustainable business growth and profitability.